Discover what Calgary has to offer!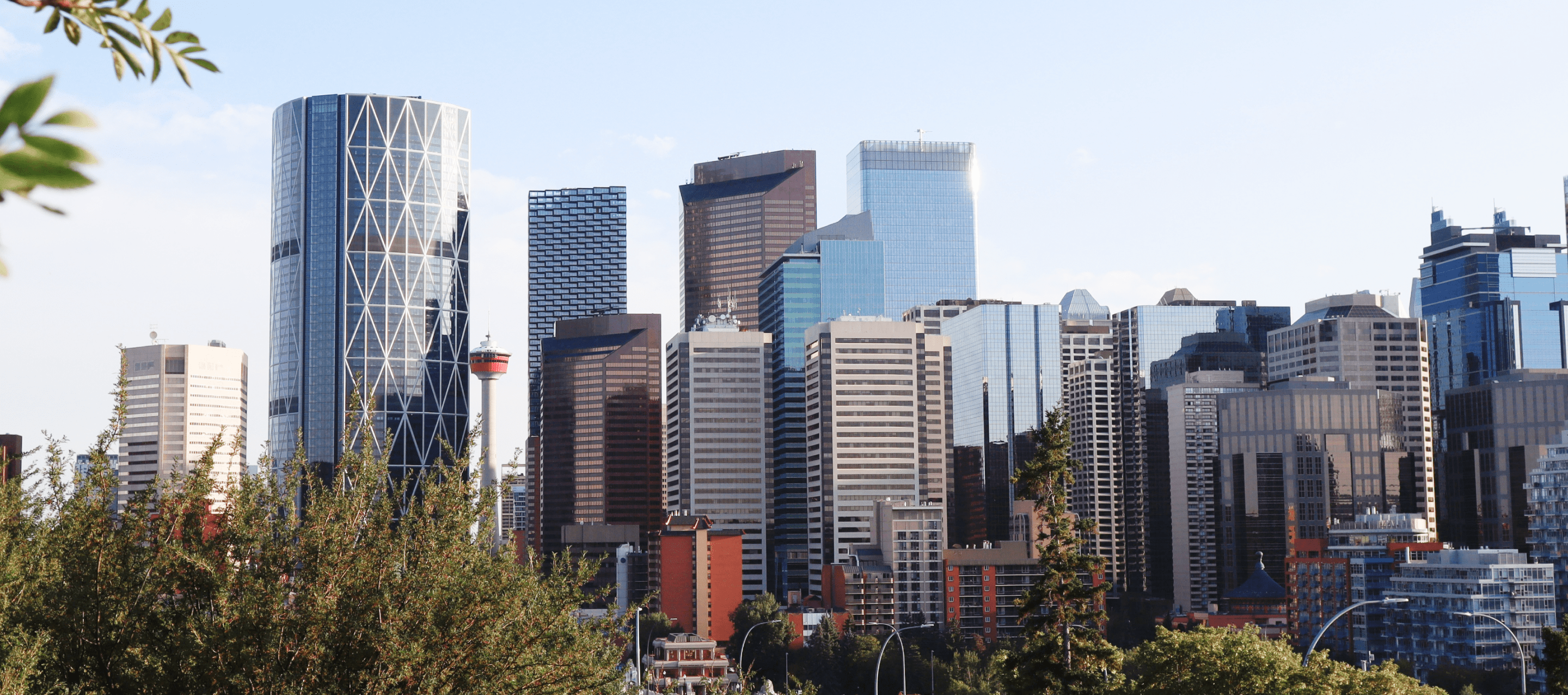 The largest city in the province of Alberta, Canada, Calgary sits within the prairies just east of the Rocky mountains, at the intersection of the rivers Bow and Elbow. Calgary is positioned 1048 meters above sea level and is among the warmest cities in Canada.
With a population of almost 1.3 million, Calgary's residents have the youngest average age of any major cities, and is the third-largest municipality and the fourth-largest metropolitan in Canada.
Calgary is best known for being the first Canadian city to successfully host the Winter Olympic Games in 1988.
Things To Look Forward To
Calgary promises a pleasant winter by Canadian standards, and a warm and dry summer where the temperatures even soar to 30 degrees or higher. It is one of the few cities in Canada which receives a lot of sun, making it a good prospect to live in.
Calgary is home to a large immigrant population of Filipino, Indian and Chinese communities with every one-in-three people being born outside Canada making it a culturally diverse city.
Calgary has the biggest network of buildings connected by footbridges in the world along with the C train, North America's first wind-powered public transit system.
The Rocky mountains are just a drive away while the city offers a rare opportunity to enjoy an isolated small town life with all the amenities of a big city.
Education
Despite Calgary's severe job losses due to the pandemic, there have been strong job gains in the sector of educational services.
Primary and secondary education in Alberta is considered one of the best in the country while most children attend public schools with a well-developed standardized provincial curriculum.
Alberta pays for public education, making education affordable.
Employment
Billed as one of Canada's wealthiest cities, Calgary's economy is assisted by the energy, financial services, high-tech, tourism, film and television, manufacturing, aerospace, health and wellness and retail sectors.
Residents enjoy a steady job market in the sectors of technology, agribusiness, manufacturing, financial services and transportation and logistics. Calgary is a haven for many well-functioning small businesses.
The fast growing population of the Calgary-Edmonton region contributes heavily in making it one of the healthiest economic regions in Canada. However, the employment rate has been hampered by the pandemic.
Lifestyle
Calgary was named North America's most livable city in 2018 with conducive sunny weather and a salary on offer that is typically above the Canadian average.
The residents are known for their friendly nature as living in a huge province with a smallish population allows for a lot of space to get away from each other's differences.
Calgary inspires an ideal high-earning and low-spending lifestyle owing to its comparatively cheaper housing costs and lower taxations.
The locals can afford traveling in their own cars and prefer spending their nights dining out in a large selection of restaurants serving the famous Berta Beef.
Cost of Living
Calgary residents relish a lower cost of living, a good job market and low taxes living in one of Canada's wealthiest, cleanest and most livable cities.
There is no provincial sales tax, provincial general capital tax, or municipal sales tax in Calgary while the city also boasts of having the lowest provincial personal income tax rate in Canada at just 10%.
The average rental cost for a one-bedroom apartment is between $1200 to $1500 per month. The monthly transit pass costs $112, with low income passes available for a cost as low as $56 per month.
What Would A Day Look Like
The downtown area consists of the Festival District and the Eau Claire Market, the Calgary tower 360° observation deck, the Calgary Zoo and the world-class Glenbow museum.
The annual Calgary Folk Music Festival takes place at the beautiful Prince Island which doubles as a perfect site for picnics.
The historical sites at Victoria Park make for a perfect weekend outing and is also where the Calgary Stampede Grounds are located.
Known as International Avenue, Forest Lawn is among Calgary's most diverse areas with some of the most splendid restaurants and ethnic shops.
With enviable access to the Rocky Mountains, ski resorts and winter sports are a massive hit among the residents.