Discover all about Toronto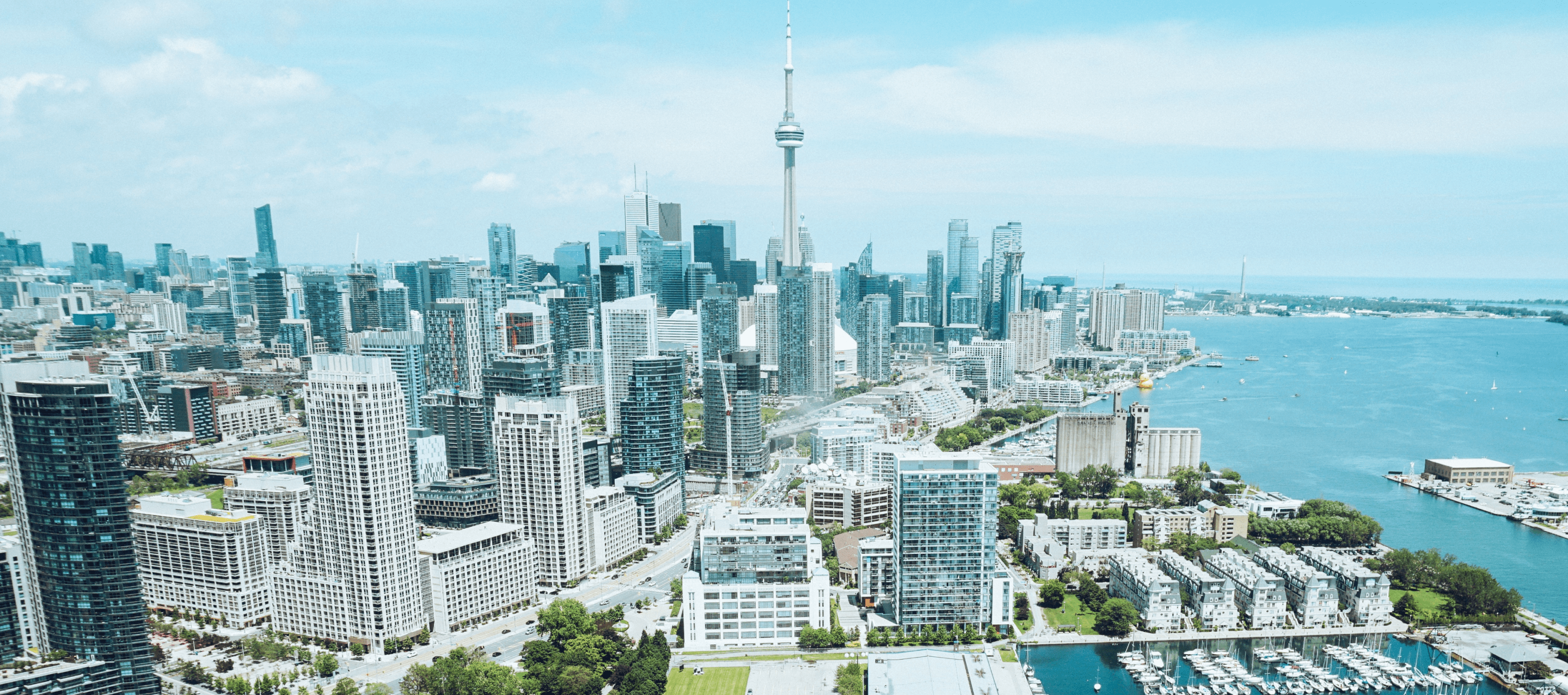 Toronto is the largest city of Canada and is the fourth largest city in North America. The Greater Toronto Area (GTA) along the shore of Lake Ontario is home to around 6.5 million people including suburban communities further inland.
With almost half of its population born outside Canada, Toronto is considered as one of the most multicultural cities in the world with over 140 languages and dialects spoken throughout the city.
Toronto serves as the center to many of Canada's industries. It is also often touted as the provincial capital, making it an important and safe city with an exciting, diverse and clean interior.
Things To Look Forward To
Toronto experiences four clearly defined seasons along with a long chilly winter from December to March where the temperatures may even drop to -20 degrees.
With an abundant range of selection of restaurants and bars, Toronto offers a multitude of diverse cuisines.
The city boasts of the biggest underground shopping complex in the world with an underground network of shops, services and entertainment stretched over 30 kilometers.
Over 1.3 million people in Toronto gather around on Lakeshore Boulevard every August to celebrate Caribana, a rich Caribbean tradition integral to the Caribbean culture and life in the city.
Education
Regarded highly for its clean and safe environment, Toronto promises an ideal atmosphere for bringing up kids with an opportunity of experiencing diverse cultures in everyday life.
Toronto is known for being one of the best cities for students in the world and is home to some of Canada's best universities including University of Toronto, Ryerson University and York University.
Toronto's teachers are also among the highest paid in Canada
Employment
Being the financial capital of Canada, Toronto is a central hub for many of its leading industries which means that the wages are relatively well across the spectrum.
Minimum wage is at a decent $14.25 per hour in Toronto with only the students and liquor servers securing slightly lower minimum wages.
It's important to mention that Toronto also enjoys the third largest concentration of private IT companies in North America.
Lifestyle
Toronto encourages a lifestyle that allows you to choose to not own a vehicle and still get by without suffering major inconveniences. Thanks to excellent public transport run by Toronto Transit Commission (TTC), traveling publicly is easy and you can travel extensively all around Toronto.
Torontonians are a bit hardened by experiencing life in a big, bustling city like Toronto and therefore don't quite fit into the friendly, overly apologetic Canadian stereotype known to the rest of the world.
People in Toronto are all about celebrating a culturally diverse life that the city holds. The numerous festivals that the Torontonians celebrate all round the year is a testament to its multi-cultural spirit.
Toronto has a reputation for hosting a wonderful nightlife as the locals enjoy closing their days with a night of drinking.
Cost of Living
One of the top ten most powerful economies in the world, the cost of living in Toronto is on the high side with the downtown area being the most expensive.
Toronto demands an estimated salary of $40,583 to meet the costs of enjoying a decent living with the rents, phone plans, groceries and transit being among the highest in Canada.
A monthly travel pass can cost around $156 per month with unlimited travel on the public transport in Toronto.
What Would A Day Look Like
Toronto is popular for its flourishing arts scene, many sporting events, a thriving nightlife, and restaurants, bistros and eateries featuring impressively diverse cuisines from around the world.
A major performing arts center, Toronto boasts of more than 50 ballet and dance companies, 6 opera companies and 2 symphony orchestras, performing in numerous notable venues. Toronto is also famous for its many amusement parks like Canada's Wonderland.
Toronto only shuts off its bars and nightclubs around 2 a.m. although a select few bars do extend their opening hours until 4 a.m. for many nights during the year.
Toronto strikes a chord with those who love the big city feel like that of New York or LA but with far less crime.