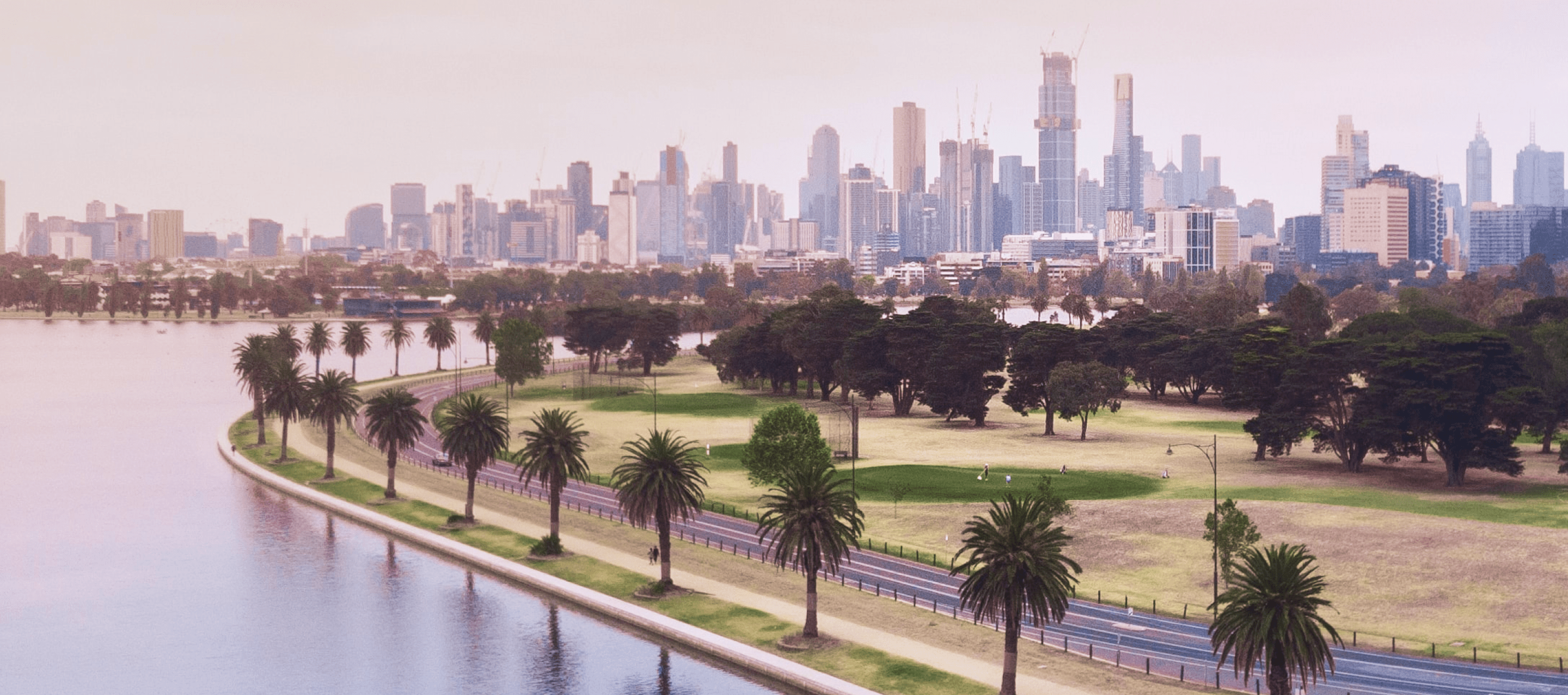 The word Melbourne is synonymous with Australia. Considered as the most livable city in the country, it is also the most vibrant and culturally diverse city in the Land Down Under. Melbourne is the second largest city of Australia with its suburbs spreading over 40 km to the south, 30 km to the east, 20 km to the north with vast, flat basalt plains stretched to the west.
Capital to the state of Victoria, Melbourne serves as a home to over five million people from different cultures and ages. Over 100 languages are spoken in the city including Mandarin, Greek, Italian, Cantonese, Arabic and Vietnamese with English being its official language.
The locals are fond of the name Melbournians and are considered to be inclusive, progressive and respectful of each other's differences.
Things To Look Forward To
Melbourne provides for a good standard of living with its high quality housing, convenient transportation and excellent medical and education systems.
Known as the sporting capital of the world, the city caters to almost every sport imaginable thanks to its world-class facilities and local sports clubs. Melbourne always stands out for the variety of multi-cultural cuisine on offer and is laden with an exceptional array of restaurants.
Melbourne is home to some internationally acclaimed contemporary dance companies, as well as a number of diverse cultural events all round the year giving it the title of the cultural capital of Australia.
Education
Melbourne boasts of some of the world's best centers for early education with an academic culture encouraging a diverse range of skills for students.
Majority of schools in the city offer a host of student support services like peer-support programs, access to welfare and wellbeing counselors and other special programs offering assistance to students with learning difficulties making the experience of going to a new school enjoyable.
Employment
Melbourne provides access to numerous equal opportunity employers committed to offer a secure working environment that values diversity, inclusion and child safety.
The local government jobs offer a great range of benefits like flexible working conditions, handsome salary packaging, excellent leave entitlements and study assistance.
Lifestyle
Melbourne is one of the most sought after premium destinations of the southern hemisphere inspiring a luxurious lifestyle.
With over 50% of Melbourne's residents born overseas, the city boasts of a general welcoming atmosphere for people to start a new life in the city giving it a friendly and laid back attribute.
Melbourne was found to be the happiest city in the world (Time Out, 2018) with 92% of people enjoying living there.
Cost of Living
One of Asia Pacific's leading finance and banking capitals, Melbourne is home to some elite schools, luxury goods and services, and premium food and property making it easy to indulge in its luxuries and affluent conveniences.
A rented property in the city can cost upto 420 AUD per week while the estimated cost of a property inside the city center is comparatively higher. The average pricing for the houses on sale in the city can cost around 695,000 AUD.
What Would A Day Look Like
Melbourne is easy to navigate and foreigners find the residents to be warm. While the city thrives with hidden delights waiting to be discovered.
A market town historically, the hidden narrow laneways filled with cafes, shops and artworks boasts for a unique shopping experience while the afternoons in the city are best known for its impressive museums and gallery collections.
10-minutes from the heart of the city, the Melbourne Cricket Ground is Australia's most historic and one of the largest sporting arenas in the world hosting up to 100,000 fans.
Thanks to its vastly diverse landscape, Melbourne holds a selection of beautiful world-class gardens and a gamut of natural wonders, massively popular zoos and national parks, unique children's activity spaces and some thrilling theme parks.
With hundreds of night clubs, bars and pubs across the city, Melbournians relish a lively nightlife.
Melbourne today is a reflection of the generous and inclusive spirit of its people that celebrates diversity while sharing a common sense of belonging and pride, embraces change while respecting heritage and aspires to a prosperous and peaceful future.